Collections for any occasion
---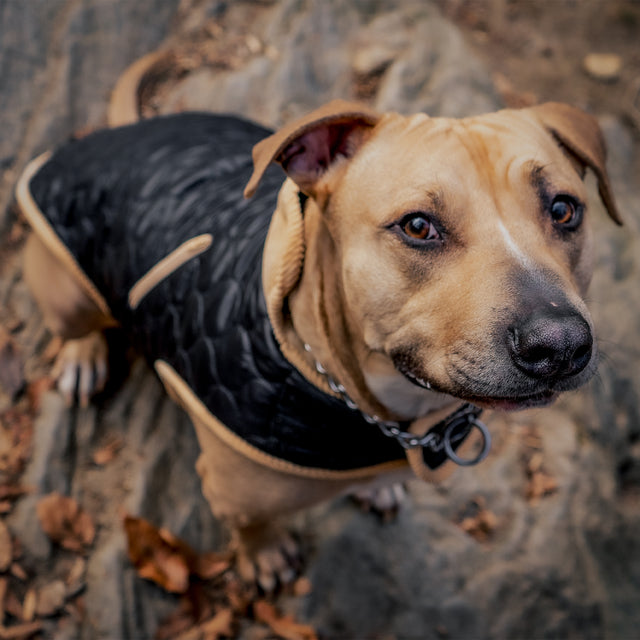 Testimonials
...tail-wagging tales from some of our past patrons.
---
"Your coats are some of the most well made and tailored on the market. They are stylish, versatile, functional and with a streamlined fit."
Tony & Larkin

from New York
"I ordered a replacement coat for our Pup. His last Alpine Parka lasted 6 years! (and it still looks good)... I'm not really a 'dress my dog up' kind of person but your jackets are so elegant and well made it's impossible to resist!"
Maria

from New York
"Attractive, well-made, and durable coats. Great guidance re getting the best fit for the dog! Very responsive customer service!"
Gail

from New Jersey
"...I have been buying leads and harnesses from Canine Couture Collection for my Yorkshire Terrier, Moose, for many years. The quality and designs of their merchandise is excellent. I have never received such wonderful customer service as well. So, if you are looking to get your dog quality merchandise with wonderful customer service, call Canine Couture Collection."
Shelly

from Florida