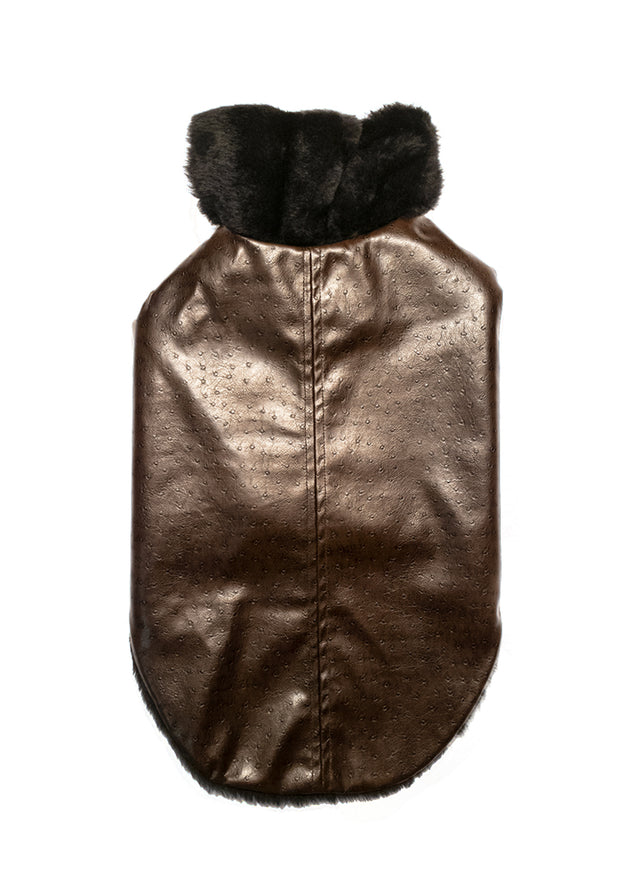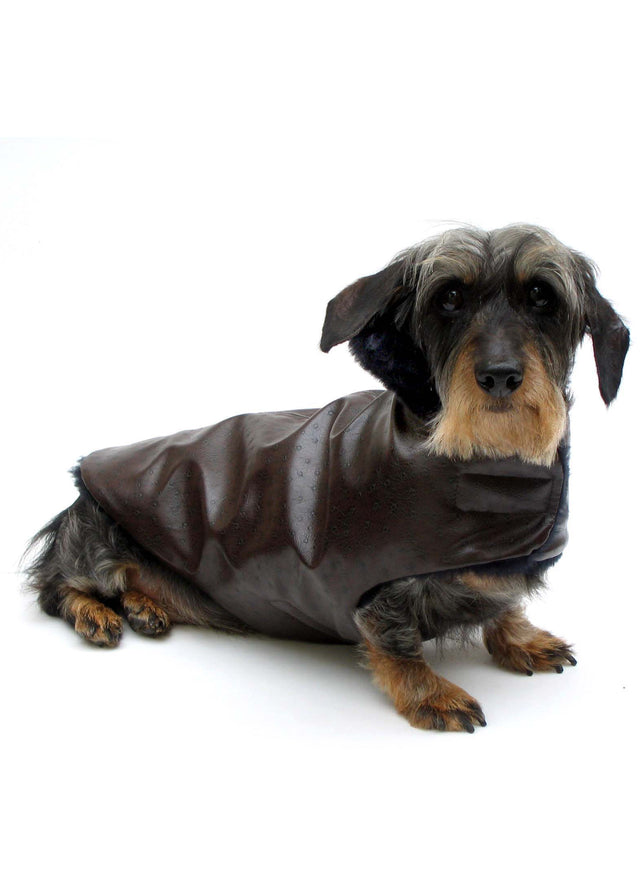 The flightless Ostrich is the world's largest bird. They can grow to 9 feet tall, weigh 320 pounds, and are able to reach speeds of up to 43 MPH in short bursts and 31MPH sustained. They have small wings covered in beautiful feathers which, although too small to lift them from the ground, are used to help in turning and slowing down.
While walking down the aisles at our favorite fabric store in Philadelphia, we spotted a bolt of beautiful, chocolate brown faux ostrich.
Intriguing.
Simple.
Elegant.
 A must for our Designer Collection. We lined the coat with black faux fur to accentuate the fabric pattern. Nothing more was necessary.
Sizes: 10 through 16
Fastener: Hook and loop closure for fit flexibility and ease of use.
Care: Wipe with damp cloth.