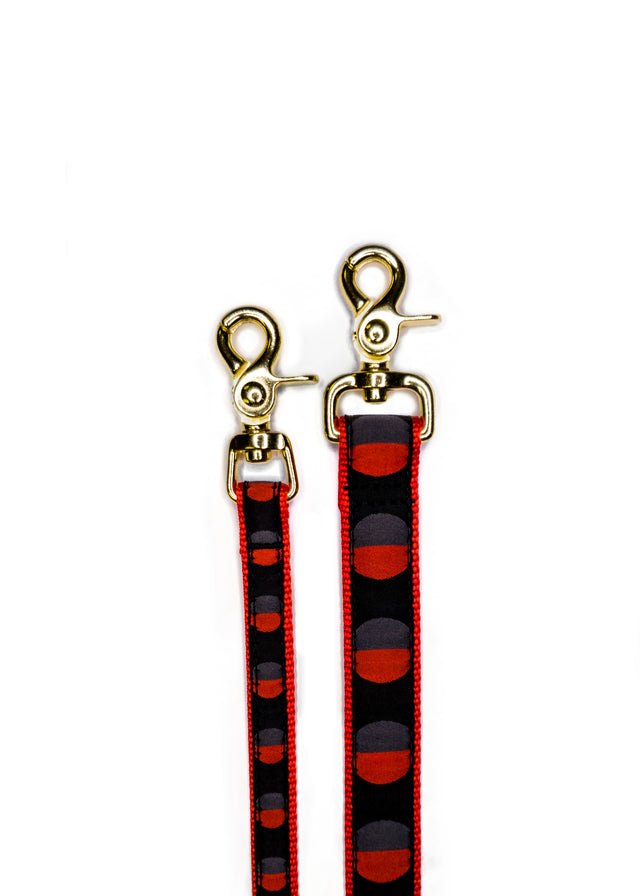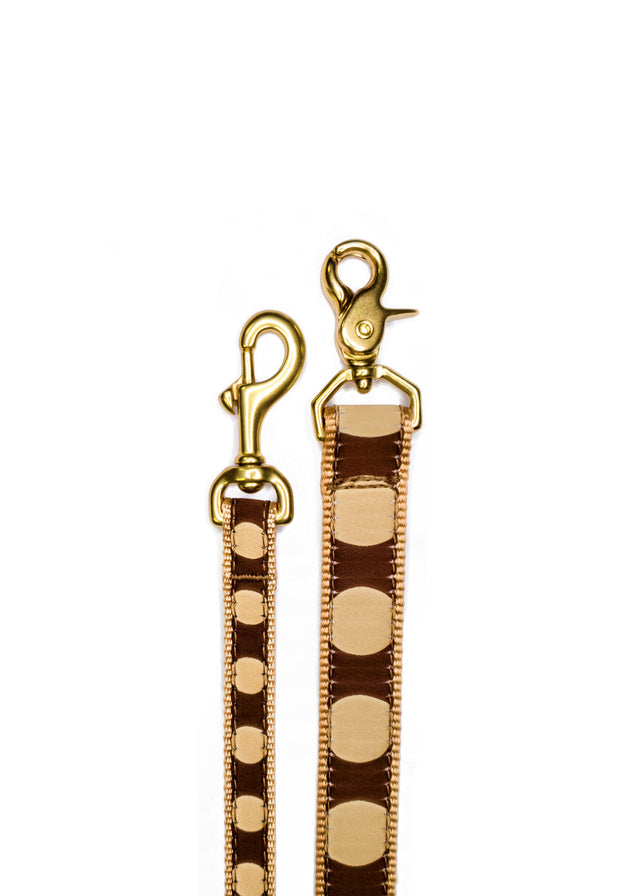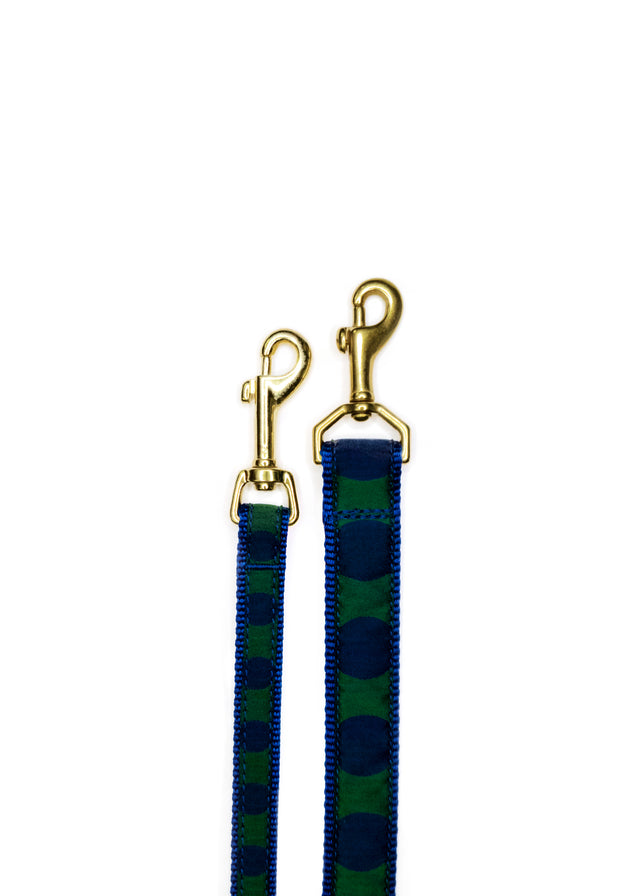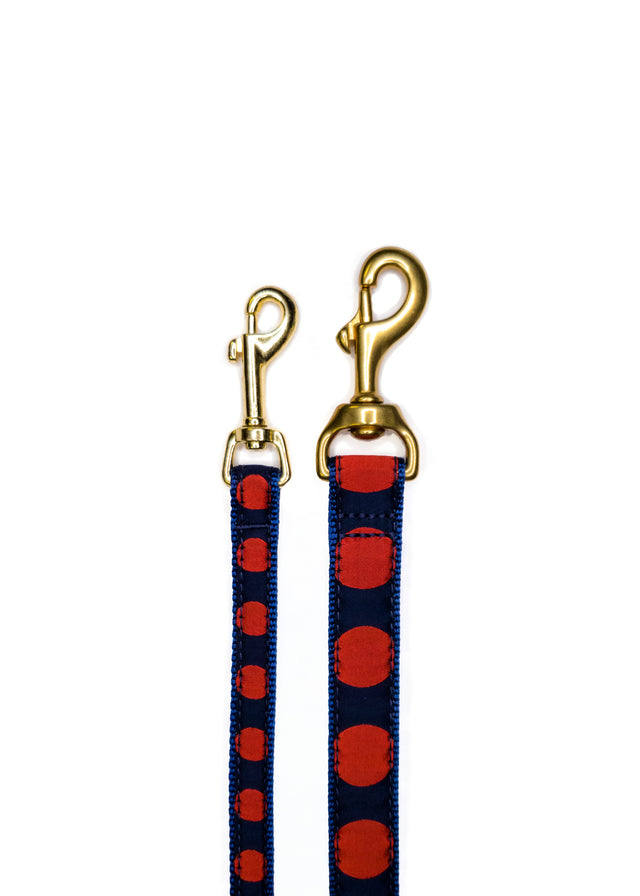 Our leads come in two widths, Narrow: 5/8 inch and Wide: 1 inch, and in 4 foot and 6 foot lengths. Leads are made from high-tensile strength nylon webbing with sewn on polyester/nylon ribbons. Our ribbons are stain and fray resistant. All hardware is cast, not welded, solid brass.
Care: Machine wash, cold, air dry.
There is a collar to match each of our leads.