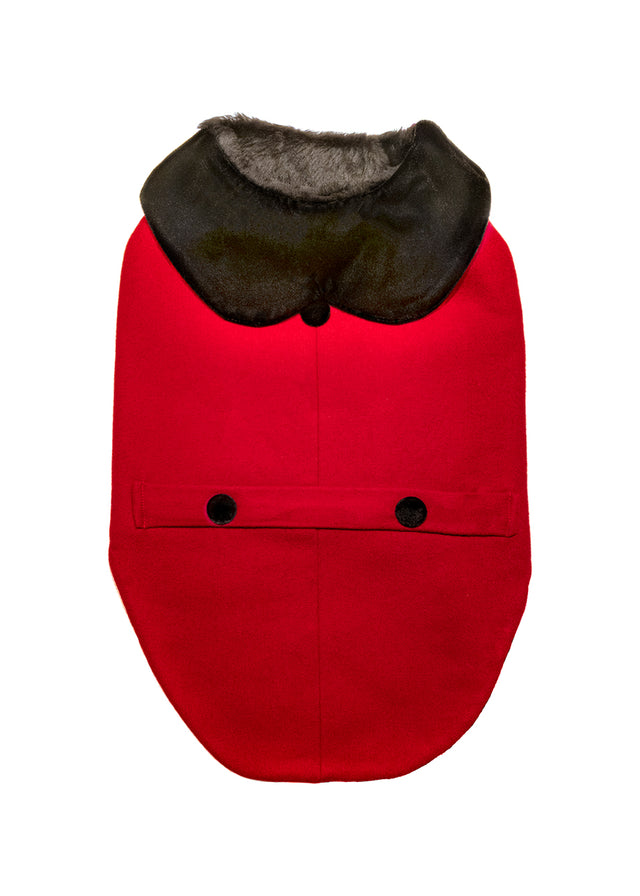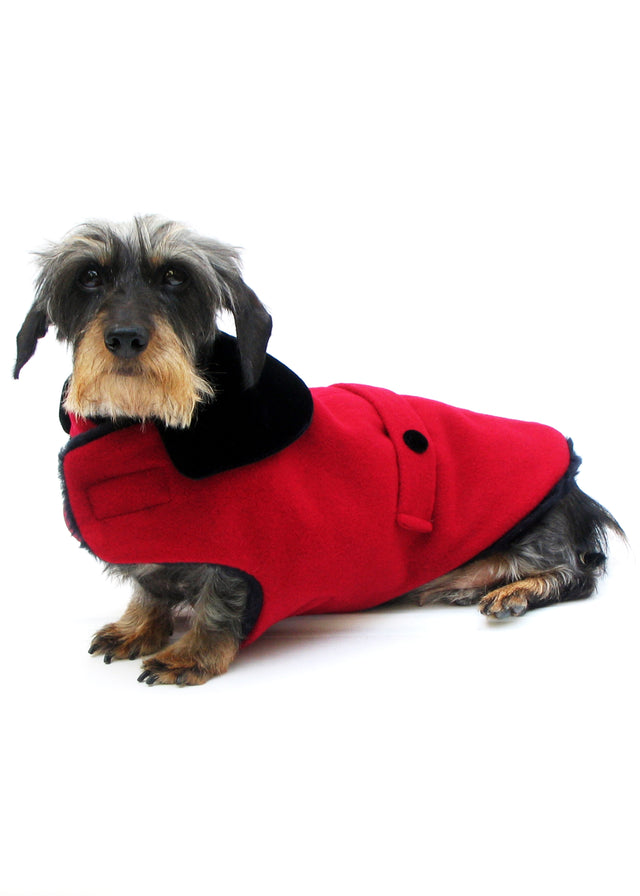 It was George Stanhope, 6th Earl of Chesterfield and a leader in British fashion in the mid 19th Century, who was the father of the overcoat in general, and more specifically, the Chesterfield.
Over the last 150 years, fashions have come and gone but some things remain relevant. The Chesterfield is a classic in the truest sense of the word. Understated elegance, appreciated by those with discerning taste. Perfect for the Dapper Dog going out on the town.
Our coat is made from beautiful red wool with a black velvet collar and is lined with black faux fur. A self-belt attached with black velvet covered buttons completes a look that satisfies the senses.
It is our attention to detail that defines who we are.
Sizes: 8 through 20
Fastener: Hook and loop closure for fit flexibility and ease of use.
Care: Dry clean only.