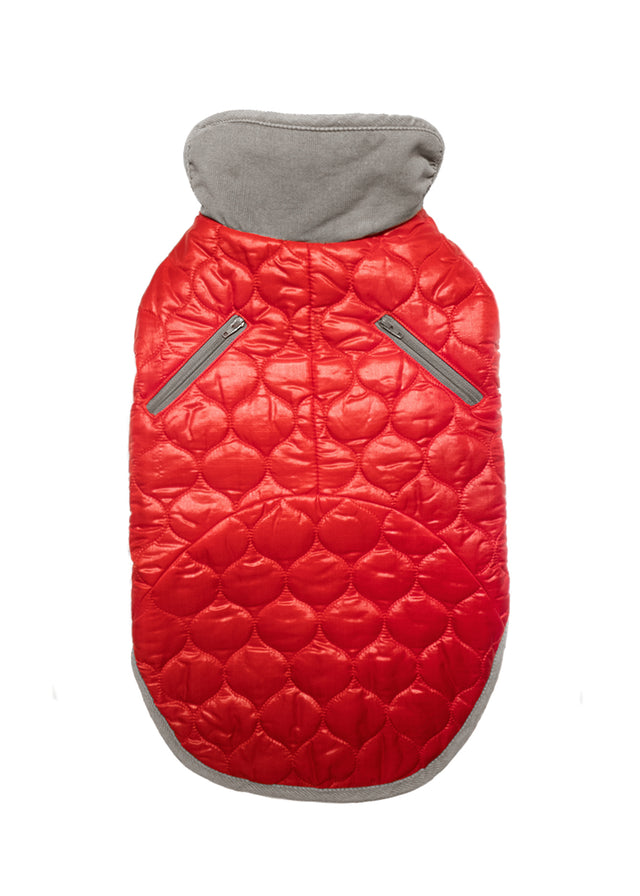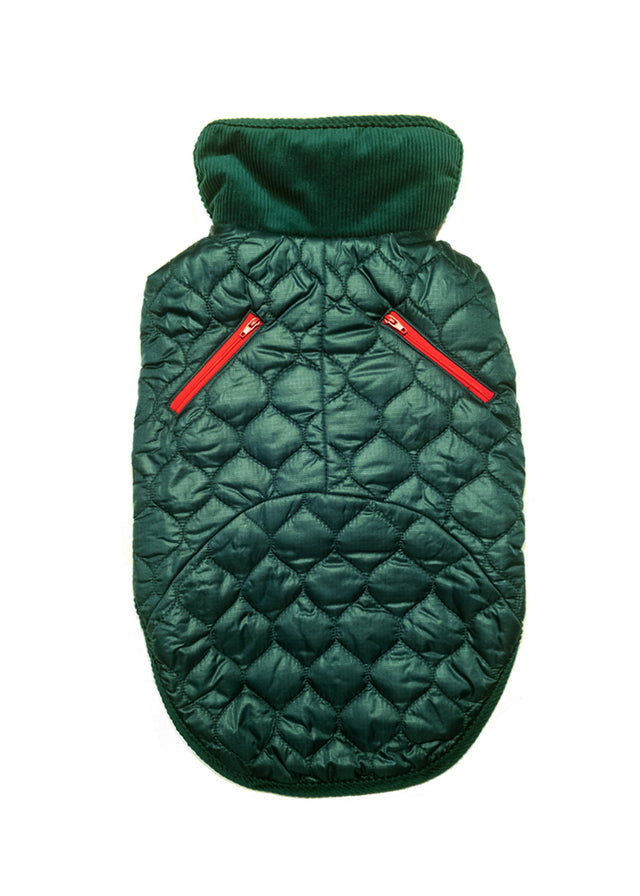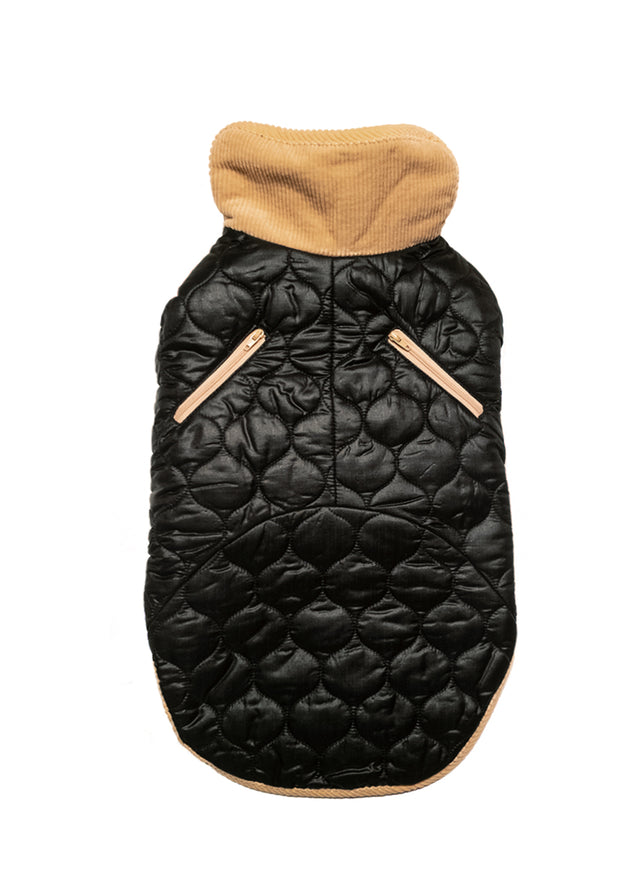 When there is no need for anything extra, just warmth and comfort, your dog will appreciate slipping into our Alpine Parka.
What began as a seal skin, full length coat, worn by Caribou Inuits, has evolved over centuries to the fashionable jackets of today. Thankfully, modern fabrics have eliminated the need for fish oil treatment to keep them water resistant!
Our interpretation includes a decorative zipper and corduroy collar. Surely a cut above the ordinary.
Sizes: 10 through 26
Fastener: Hook and loop closure for fit flexibility and ease of use.
Care: Machine wash, cold. Tumble dry, warm.