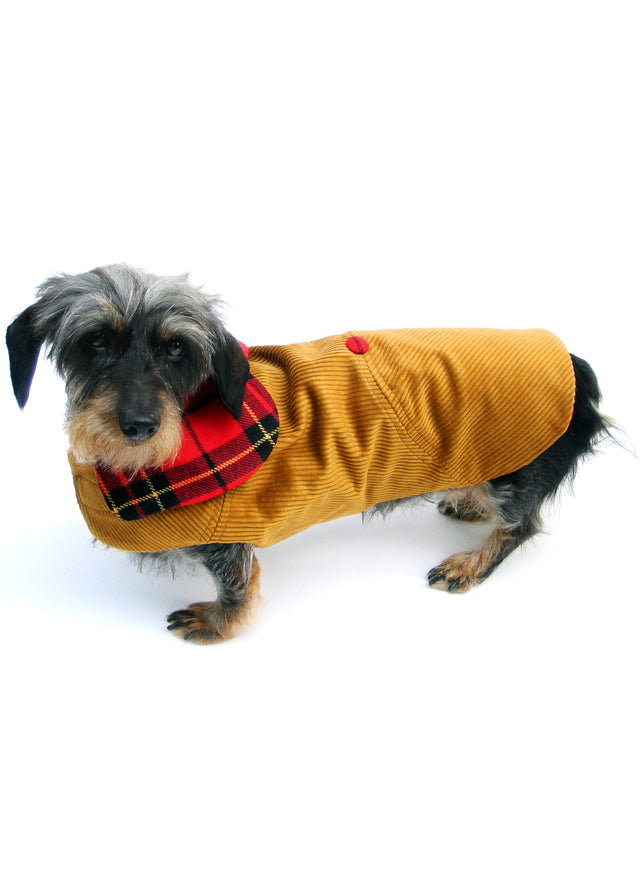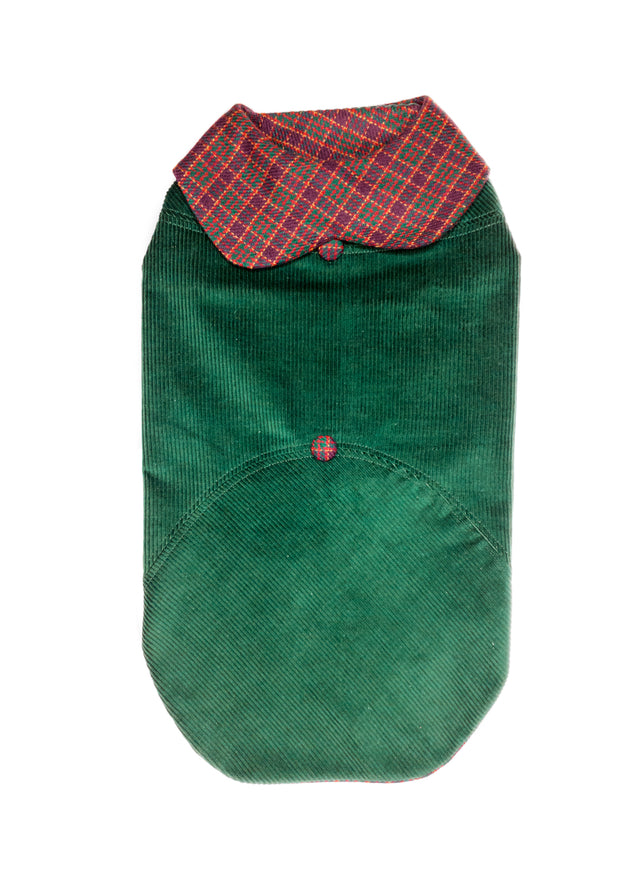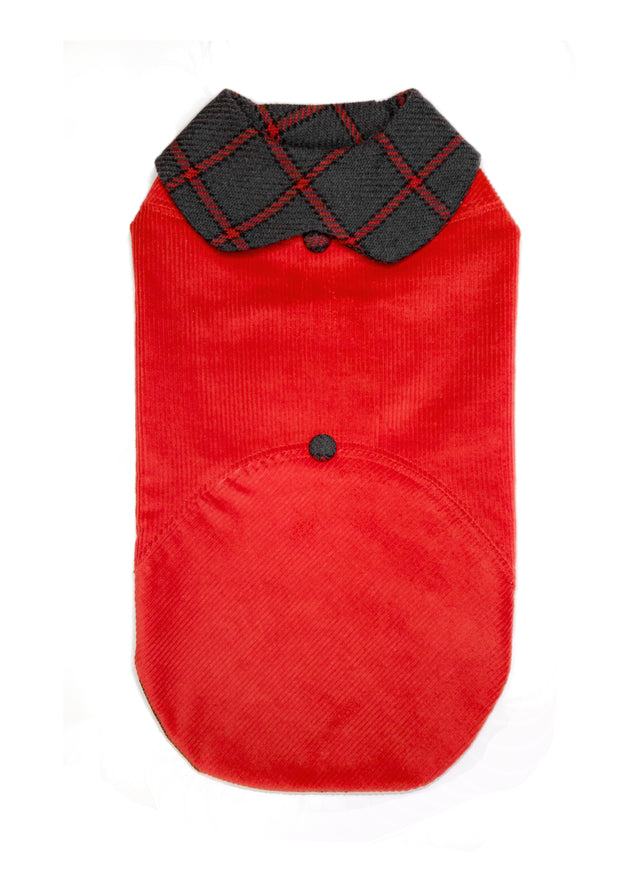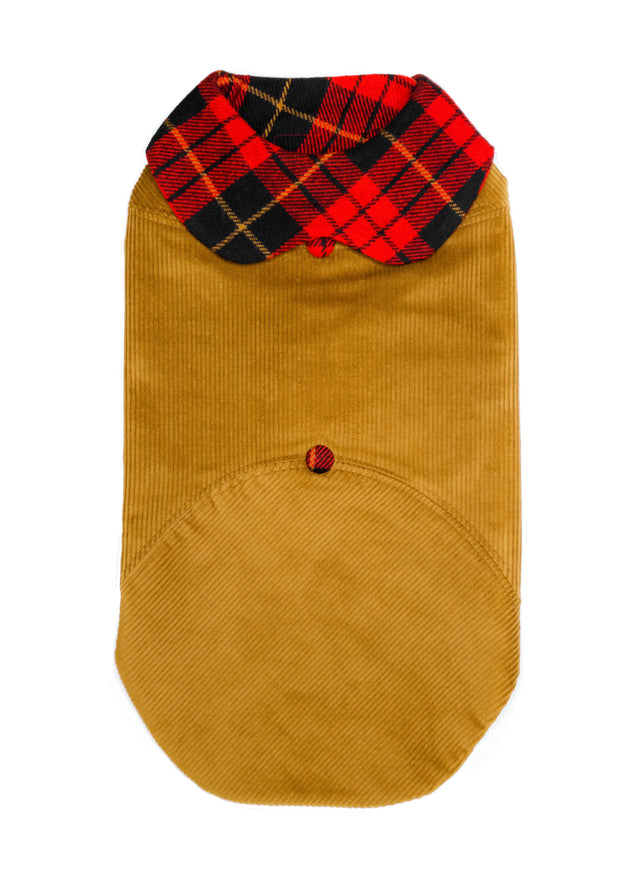 From factory wear in Manchester, England during the late 18th Century, to preppy college students of the 1960s, to the fashions of today, the popularity of corduroy has had its ups and downs.

We are fans.
Always have been.

Why? It's so easy to wear. Soft, supple, comfortable. Our 8-wale cord coat is all of those things. Qualities your dog will appreciate. A lightweight wool lining makes it a brilliant choice for walks on a crisp day.
Let the hunt for the perfect stick begin.
Sizes: 10 through 20
Fastener: Hook and loop closure for fit flexibility and ease of use.
Care: Dry clean only.