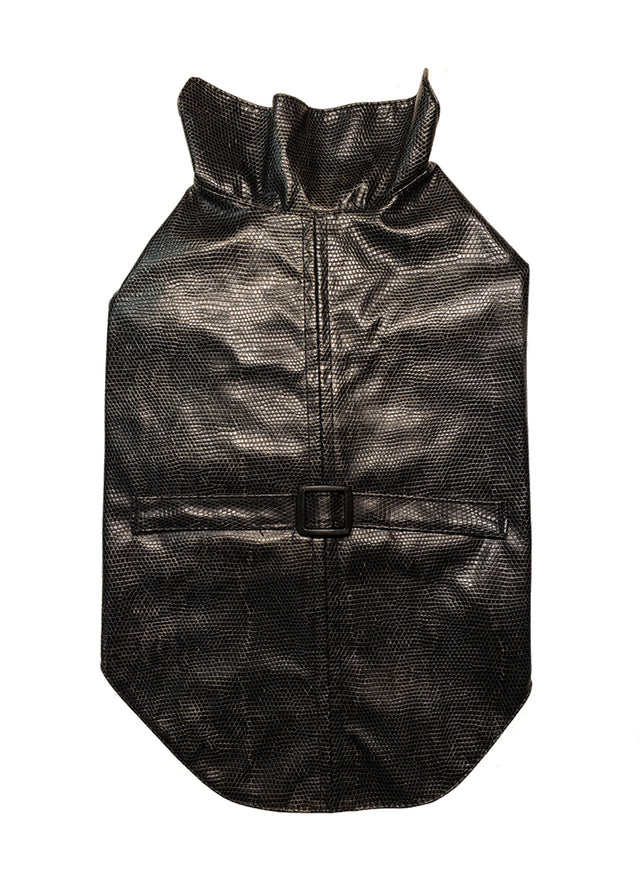 Who says that you can't look stylish and stand out in the crowd...even when it's raining.
What does it take? That unique fabric which separates your style from others.
Black is always en vogue.
The faux snakeskin, refined.
The self-belt and buckle designer-worthy.
You glance in the shop window as you trot by. "Another dog who looks just like me?" No. It's your reflection. The look is what you had hoped for, a cut above the rest.
Sizes: 8 through 20
Fastener: Hook and loop closure for fit flexibility and ease of use.
Care: Wipe with damp cloth.