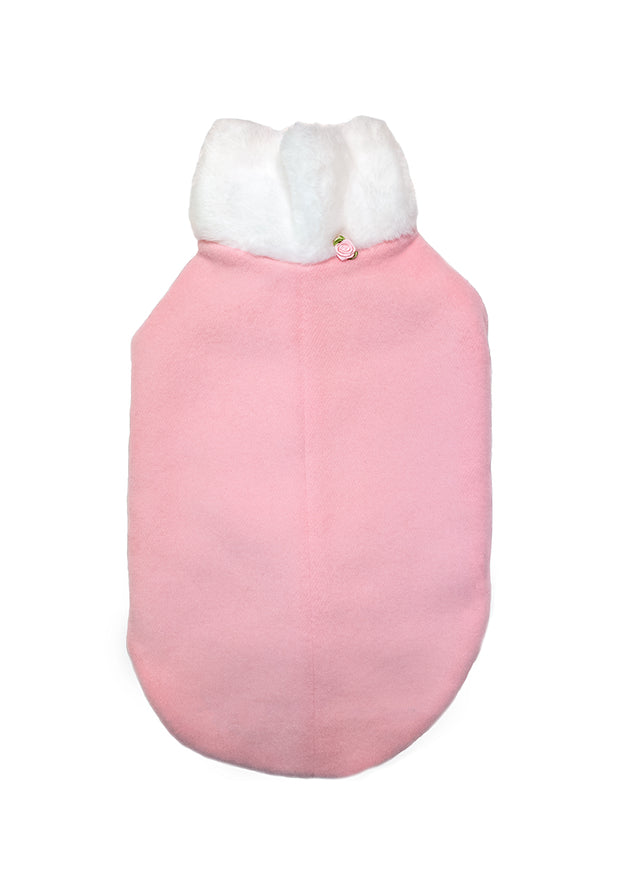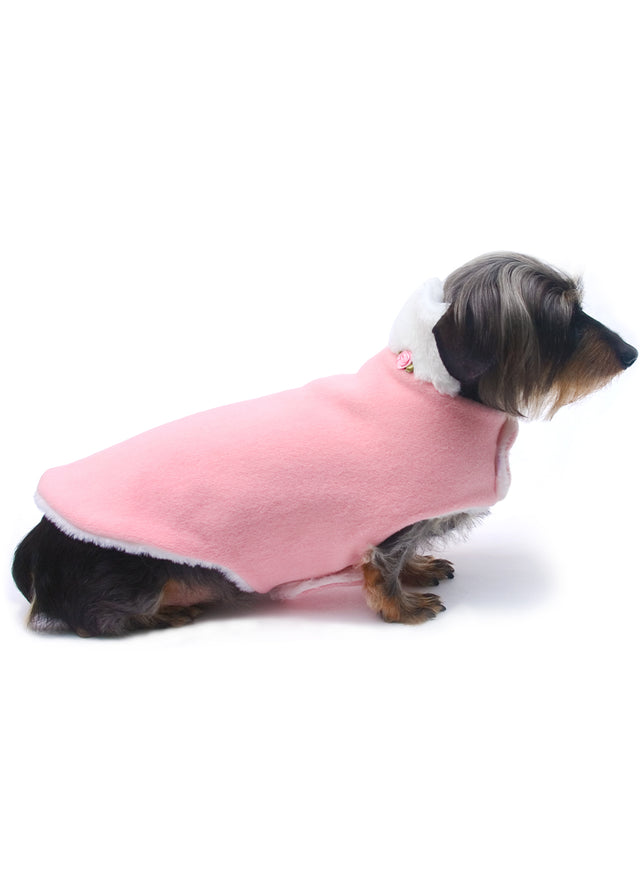 "What are little girls made of?
What are little girls made of?
Sugar and spice and all that's nice;
That's what little girls are made of."
All who are familiar with nursery rhymes are certainly familiar with this one from the the early 19th Century. Our grandmothers read them to us, usually from a copy of Mother Goose. Some of them so memorable that we are able to recite them long after our childhood has passed.
Because little girls and pink have always gone together, we've created a coat that is sure to make your 'little girl' feel like the Sugar Plum Fairy. Pink Wool is lined with white faux fur. We added a small rosebud at the base of the collar.
Sizes: 8 through 16
Fastener: Hook and loop closure for fit flexibility and ease of use.
Care: Dry clean only.