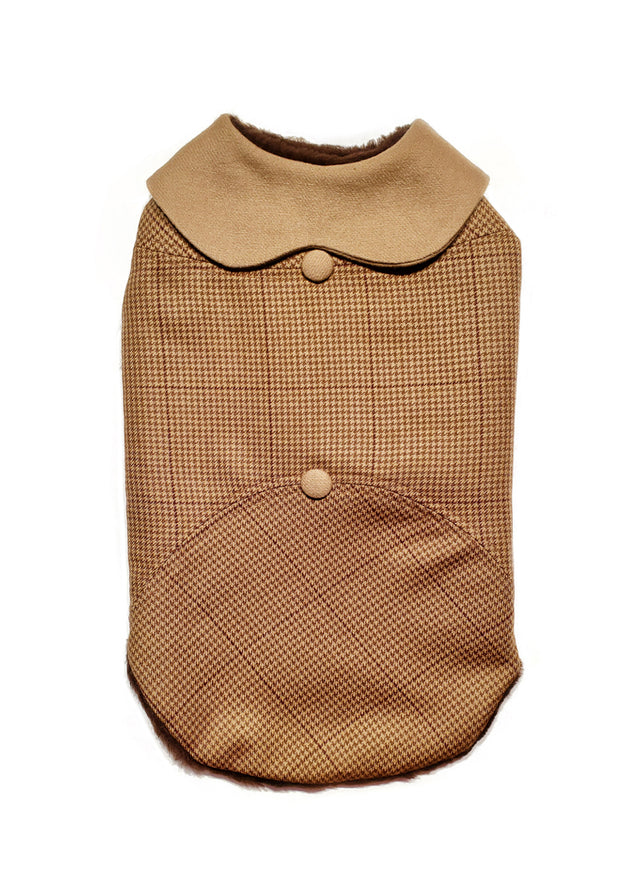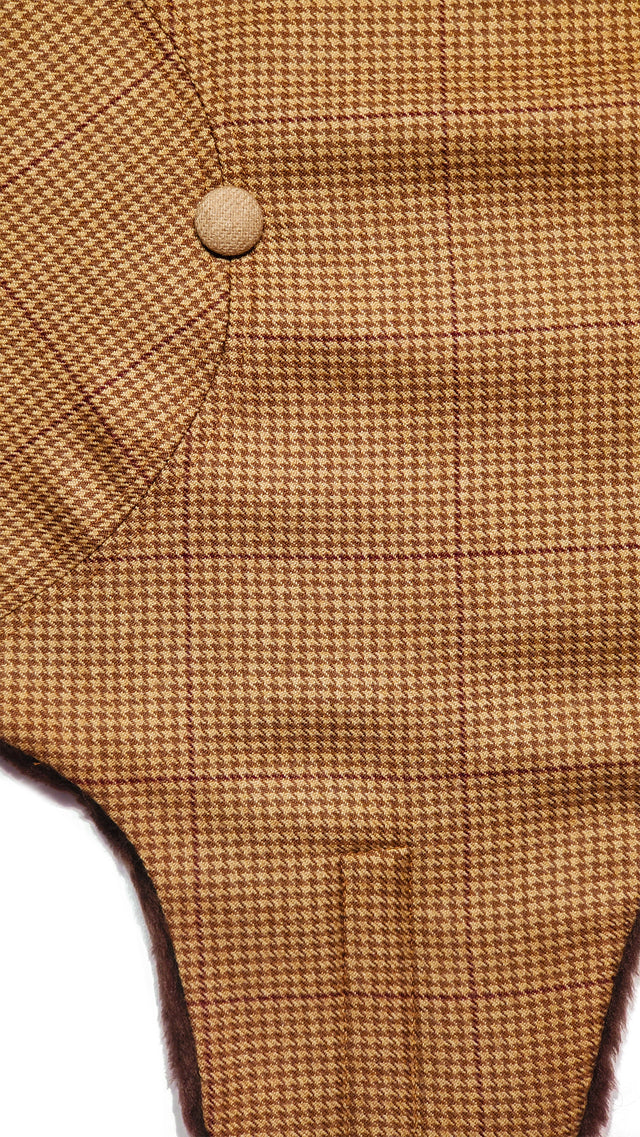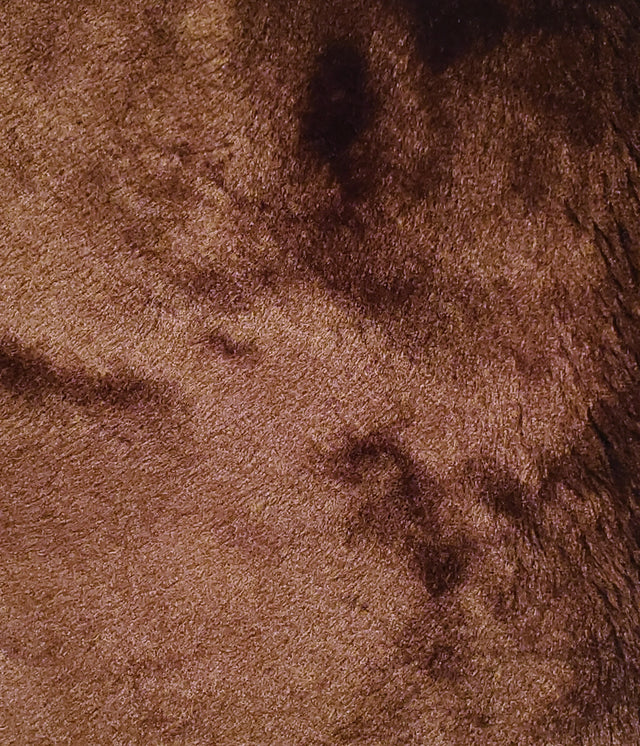 Sir Arthur Conan Doyle's fictional character, Sherlock Holmes, first appeared in A Study in Scarlett published in Beeton's Christmas Annual of 1887. He was always impeccably dressed, from Deerstalker cap to Ulster overcoat. Tweed and houndstooth fabric, usually smoking a pipe. 
Our Sherlock Holmes coat:
Understated, stylish, warm.
Lined with faux fur, accented with covered buttons.
Perfect for the Doggo Detective searching for that bone that was buried long enough ago to have been forgotten.
Sizes: 16 only
Fastener: Hook and loop closure for fit flexibility and ease of use.
Care: Dry clean only.