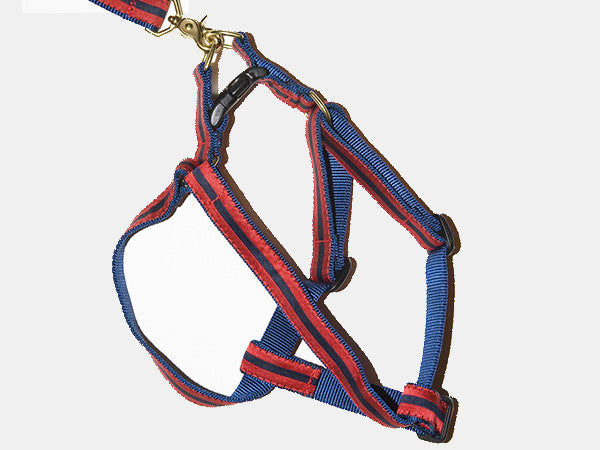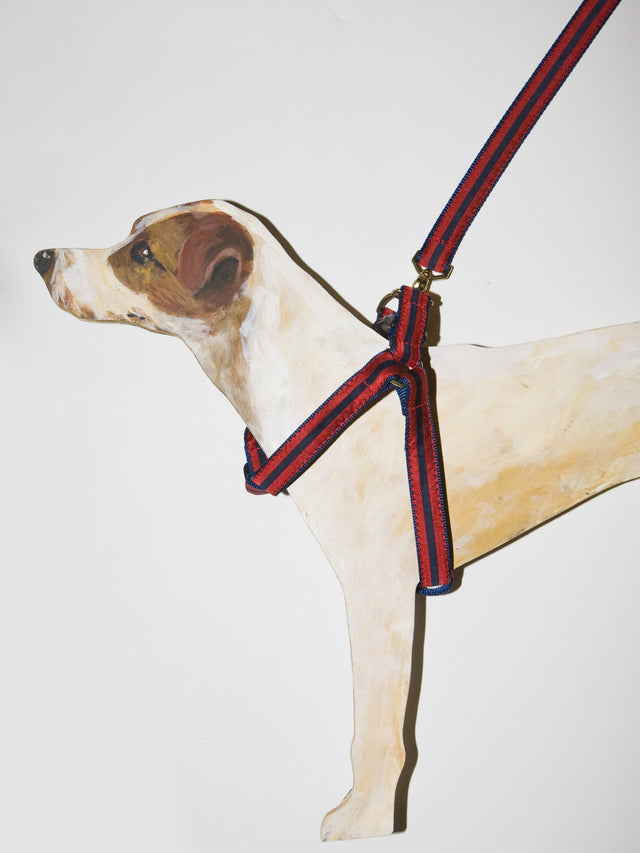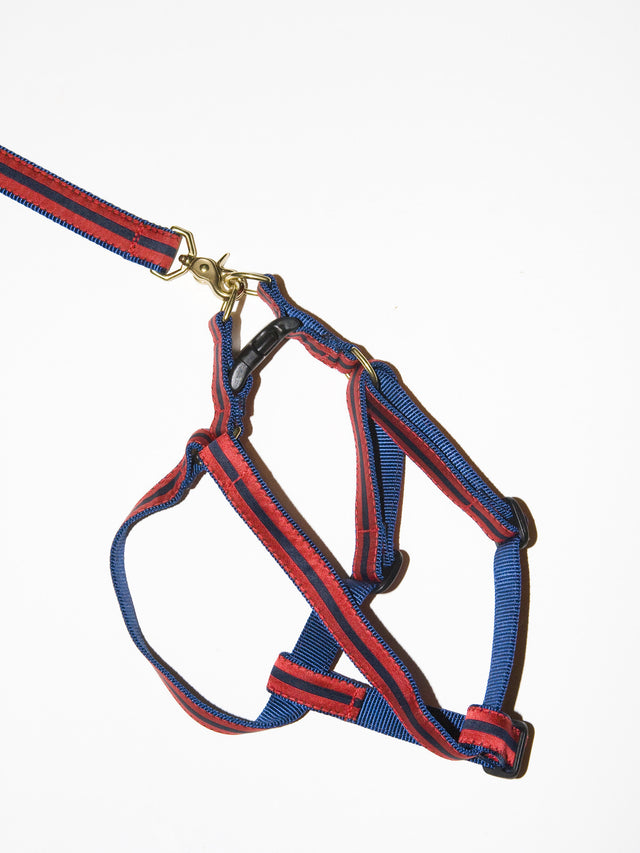 Our step-in harnesses are designed to make them easy to get on and off. The dog steps in and a quick-release buckle snaps together at the top of the shoulders. Three way adjustable to assure a proper fit. Available in a variety of sizes and in two widths: Narrow: 5/8 inch and Wide: 1 inch. Step-in harnesses are made from high-tensile strength nylon webbing with sewn on polyester/nylon ribbons. Our ribbons are stain and fray resistant. All harness hardware is cast, not welded, solid brass. Quick-Release Buckles are Coast Guard approved for high weight hold.
Care: Machine wash, cold, air dry.
 For color combinations see "Collars."